Dominate
Jump to navigation
Jump to search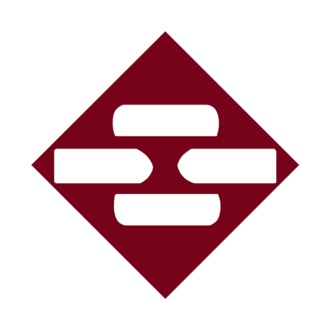 Snake Charming, Mesmerism, Mentis Imperium
Clan affinity:
---
Type:Mental
---
Masquerade threat:Low
---
Resonance:Phlegmatic
Overview
Dominate gives Kindred the ability to control the actions of others, alter their memories and force others to act not of their own volition. From erasing the memories of a recent feed to enslaving mortals for the vampire to do with them as they please. Dominate gives the feeling of power, although wiser Kindred know this is only a guise from the Blood. At most levels, it requires eye contact with a single victim unless otherwise stated. At the base levels, it can wipe superficial memories or command small immediate actions of their victims and in turn, higher levels allow for more sophisticated uses. The victim needs to understand the Kindred and the Kindred needs to speak their commands. Exceptions exist with Irresistible Voice and Telepathy, the former allows commands without eye contact, and the latter without spoken words. While Dominated, victims are mindless puppets who cannot be interrogated and can only do things they could do on demand. Commands that cause social backlash or cause minor injury are always contested with the victim. The victim cannot be commanded to directly cause serious injury or death to themselves without Terminal Decree. When used against other vampires they must contest this and those with a lower generation may use Willpower to shirk off the attempt. Once Dominate has failed against a target, the user will not be able to use it against them for the rest of the story. [1]
The Lasombra are shameless in their use of Dominate, enjoying crushing wills and commanding obedience callously.[2] Some Malkavians use Dominate to lift victims' minds from distraction or hide a messy feed, but the clan is infamous for Dementation, used to shatter mortal and kindred minds alike.[3] The Salubri use Dominate to soothe others by removing troubling memories or fortify another kindred against their darker nature.[4] Rumor has it the Tremere use Dominate to hide their ruthless pursuits of knowledge.[5] In contrast, Tzimisce uses Dominate to acquire their possession, but also conditions servitors to never question their will. [6] Ventrue consider their mastery of Dominate to be absolute; bending victims, enemies, and followers to will as well as maintaining the Masquerade.[7]
List of available powers
Level 1
Name
Effect
Cost
Prerequisite
Amalgam
Duration
Dice pool
Opposing pool
Additional Notes
Source
Cloud Memory
Make someone forget the current moment.
Free
None
No
Indefinitely
Charisma +

Dominate

Wits +

Resolve

No rolls are needed when the target is an unprepared mortal.
/
Compel
Issue a single command.
Free
None
No
No more than one scene
Charisma +

Dominate

Intelligence +

Resolve

No rolls are needed when the target is an unprepared mortal. However, mortals who have been Dominated in this scene already or this goes against their nature may roll to resist.
/
Level 2
Name
Effect
Cost
Prerequisite
Amalgam
Duration
Dice pool
Opposing pool
Additional Notes
Source
Mesmerize
Issue complex commands.
One Rouse Check
None
None
Until command is carried out or the scene ends
Manipulation +

Dominate

Intelligence +

Resolve

No rolls are needed when the target is an unprepared mortal. However, if this goes against their nature they may roll to resist.
/
Dementation
Drive others insane.
One Rouse Check per target per Scene
None
Obfuscate ●●
One scene
Manipulation +

Dominate

Composure +

Intelligence

To use this power, the user must have had a conversation with them.
/
Domitor's Favor
Make defiance while under a Blood Bond more difficult.
One Rouse Check
None
None
One month
N/A
N/A
Total fail on defiance rolls means the bond does not weaken that month.
Slavish Devotion
Those already underneath Dominate find it easier to resist other kindred's Dominate.
Free
Mithras
Presence ●
Passive
N/A
N/A
Difficulty cannot rise above 7.
/
Level 3
Name
Effect
Cost
Prerequisite
Amalgam
Duration
Dice pool
Opposing pool
Additional Notes
Source
Forgetful Mind
Rewrite someone's memory.
One Rouse Check
None
No
Indefinitely
Manipulation +

Dominate

Intelligence +

Resolve

Each point of margin on the test allows one additional memory to be altered.
/
Submerged Directive
Implant Dominate orders as suggestions for victims.
Free
Mesmerize
No
Passive
N/A
N/A
These orders never expire until completed and targets can only have one at a time.
/
Level 4
Name
Effect
Cost
Prerequisite
Amalgam
Duration
Dice pool
Opposing pool
Additional Notes
Source
Ancestral Dominion
Compel a descendant to act even if against their own opinion.
One Rouse Check
Mithras
Blood Sorcery ●●●
One scene or when the directive is fulfilled
Manipulation +

Dominate

Intelligence +

Resolve

For each generation after the first separating them, the target gains an additional die to resist.
/
Rationalize
Convince victims of Dominate it was their idea the entire time.
Free
None
No
Indefinitely
N/A
N/A
If pressed on their actions the victim can make a test and if successful they question their actions.
/
Tabula Rasa
Erase the victim's memory to the point they don't know who they are.
Two Rouse Checks
Sabbat
No
Permanent
Resolve +

Dominate

Composure +

Resolve

Following this power's use is generally a string of lies and Path Indoctrination.
/
Level 5
| Name | Effect | Cost | Prerequisite | Amalgam | Duration | Dice pool | Opposing pool | Additional Notes | Source |
| --- | --- | --- | --- | --- | --- | --- | --- | --- | --- |
| Mass Manipulation | Extend effects of Dominate to multiple targets. | One Rouse Check in addition to power it's added to | None | No | As per power amplified | N/A | N/A | The victims need to see the eyes of the user. The user makes the roll against the strongest of the group. | / |
| Terminal Decree | Bolster effects of Dominate to be able to circumvent victims' self-preservation. | Free but will give Stains | None | No | Passive | N/A | N/A | Terminal commands are always resisted instead of auto failing. | / |
Other Amalgams
Below are the amalgams from other Discipline trees that require Dominate;
Name
Power Level
Dominate Level Required
Effect
Cost
Dice pool
Source
Irresistible Voice
Presence ●●●●
●
The user's voice alone is enough to use Dominate on a target.
None
N/A
Mask of Isolation
Obfuscate ●●●
●
Force the effect of Mask of a Thousand Faces onto a victim
One Rouse Check
Manipulation +

Obfuscate

Mental Maze
Obfuscate ●●●
●
Remove all sense of direction and location from a victim in a location
One or Three Rouse Checks
Charisma +

Obfuscate

Unerring Pursuit
Auspex ●●
●
Tracking a victim
One Rouse Check
Resolve +

Auspex

Fleshcrafting
Protean ●●●
●●
Extends the mastery over the flesh
One Rouse Check
Resolve +

Protean

Horrid Form
Protean ●●●●
●●
Take on a monstrous shape
One Rouse Check
N/A
Vicissitude
Protean ●●
●●
Sculpt the flesh of bodies
One Rouse Check
Resolve +

Protean

Clear the Field
Presence ●●●
●●●
Force others to leave the area in a calm and orderly manner
One Rouse Check
Composure +

Presence

Possession
Auspex ●●●●●
●●●
Possess a mortal body
Two Rouse Checks
Resolve +

Auspex

Unburdening the Bestial Soul
Auspex ●●●●●
●●●
Stain removal or protection from Stains
Two Rouse Checks, 1 Stain
Composure +

Auspex
Gallery
References