Obfuscate
Jump to navigation
Jump to search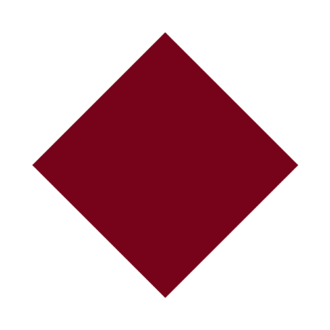 Stealth Mode, Cloaking, Veiling, Occulto
Clan affinity:
---
Type:Mental
---
Masquerade threat:Low
---
Resonance:Melancholic
Overview
Obfuscate is a power that allows the Kindred to hide easily, move without being noticed, and cast illusions. It gives users the ability to get close to victims or disguise themselves as well as give them an out when a situation gets too complicated. The power itself is not invisibility, instead, it works through mental magic, tricking the mind of others to ignore the kindred presence or see a mundane face instead.
Unless otherwise stated Obfuscate affects all five senses and coaxes victims to step out of the way to the point of rationalizing to themselves about why they are avoiding that particular corner. However, there are limitations to this power. The power will fail if the victim cannot ignore the user such as being backed into a corner or being blocked from a doorway they wish to walk through. As well as violent actions, loud noises or failed rolls to tamper with items. Without Ghost in the Machine, the kindred is easily recognized by machine surveillance. Users of Sense the Unseen, are able to roll against these powers, as well as those about to be struck by a sneak attack. Without the use of Vanish, users are unable to use Obfuscate while under observation from others. [1]
The Banu Haqim stalk prey from the shadows and deliver cloaked judgment to those they feel need it.[2] Many forget that the Malkavians possess this ability and use it in a variety of ways, most notably in conjunction with Dominate to mentally torture their opponents.[3] Meanwhile, Ministers use this skill to discover vice or lure victims to a secluded spot and use that information against them. Setites use obfuscate to mentally tear down opponents known as Mental Maze and True Love's Face.[4] The Nosferatu are most known for mastering this Discipline to remain hidden or disguised while collecting information on others, later to be used against them or sold to others as boons.[5] Members of the Ravnos clan are known to utilize this power to conjure illusions called Chimestry to shape reality or strike fear into others.[6]
List of available powers
Level 1
| Name | Effect | Cost | Prerequisite | Amalgam | Duration | Dice pool | Opposing pool | Additional Notes | Source |
| --- | --- | --- | --- | --- | --- | --- | --- | --- | --- |
| Cloak of Shadows | As long as the user stands still they blend into their surroundings. | Free | None | No | One scene | N/A | N/A | Follows the general rules for Obfuscate. | / |
| Silence of Death | Nullifies the sounds a user makes. | Free | None | No | One scene | N/A | N/A | This power does not eliminate powers made outside of the user's personal space. | * / |
Level 2
Name
Effect
Cost
Prerequisite
Amalgam
Duration
Dice pool
Opposing pool
Additional Notes
Source
Chimerstry
Create brief but realistic hallucinations.
One Rouse Check
None
Presence ●
One turn
Manipulation +

Obfuscate

Composure +

Wits

These hallucinations can never be recorded or sent through transmissions.
Ghost's Passing
The user can bestow Obfuscate onto an animal.
One Rouse Check
None
Animalism ●
One session
N/A
N/A
Sense the Unseen can discern signs as per general Obfuscate rules
Unseen Passage
The user can now move while remaining hidden.
One Rouse Check
None
No
One scene or until detection
N/A
N/A
This power will fail if the user is being actively watched when activated.
/
Ventriloquism
Throw their voice so only the intended recipient can hear it.
One Rouse Check
None
Auspex ●●
One turn
Wits +

Obfuscate

Resolve +

Composure

Can be used on anyone in line of sight.
/
Level 3
Name
Effect
Cost
Prerequisite
Amalgam
Duration
Dice pool
Opposing pool
Additional Notes
Source
Fata Morgana
Elaborate hallucinations.
One Rouse Check
None
Presence ●●
One scene, unless let to lapse
Manipulation +

Obfuscate

N/A
These hallucinations cannot cause damage or appear to affect the surrounding reality. They cannot blind or deafen through sensory overloading.
Ghost in the Machine
Allows the effects of Obfuscate to be transmitted through technology when viewed on a live screen.
Free
None
No
As power used
N/A
N/A
If viewed later the image seems blurred, making identification harder.
/
Mask of a Thousand Faces
Make themselves appear as a mundane face rather than disappear allowing interaction and communication.
One Rouse Check
None
No
One scene
N/A
N/A
This power allows them to interact and speak to others around them.
/
Mask of Isolation
Force Mask of a Thousand Faces onto a victim.
One Rouse Check
Mask of a Thousand Faces
Dominate ●
One night plus one additional night per margin of success
Manipulation +

Obfuscate

Charisma +

Insight

Should the user be made aware of the power being used on them the effects end.
/
Mental Maze
Remove all sense of direction and location from a victim in a location.
One or Three Rouse Checks
None
Dominate ●
One night
Charisma +

Obfuscate

Wits +

Resolve

The resistance roll can only be made by the supernatural but cannot be teamworked.
/
Level 4
Name
Effect
Cost
Prerequisite
Amalgam
Duration
Dice pool
Opposing pool
Additional Notes
Source
Conceal
Cloak an inanimate object.
One Rouse Check
None
Auspex ●●●
One night plus one additional night per margin of success
Intelligence +

Obfuscate

N/A
This power cannot affect anything larger than a two-story house or anything moving on it's own.
/
Vanish
Activate Cloak of Shadows or Unseen Passage while being observed.
As per power augmented
Cloak of Shadows
No
As per power augmented
Wits +

Obfuscate

Wits +

Awareness

This power makes the memory of the Kindred foggy and indistinct, but it will not affect the memories of vampires.
/
Level 5
Name
Effect
Cost
Prerequisite
Amalgam
Duration
Dice pool
Opposing pool
Additional Notes
Source
Cloak the Gathering
Shelter companions under Obfuscate.
One Rouse Check in additional to the cost of the power extended
None
No
As per power extended
N/A
N/A
This power extends to a number of people equal to the user's Wits, plus additional Rouse Checks.
/
Imposter's Guise
Appear as someone else.
One Rouse Check
Mask of a Thousand Faces
No
One scene
Wits +

Obfuscate

Manipulation +

Performance

The face they wish to copy must be studied for at least five minutes from multiple angles.
/
Other Amalgams
Below are the amalgams from other Discipline trees that require Obfuscate;
Example usage in products
Example usage in actual plays
Gallery
References