Oblivion
Jump to navigation
Jump to search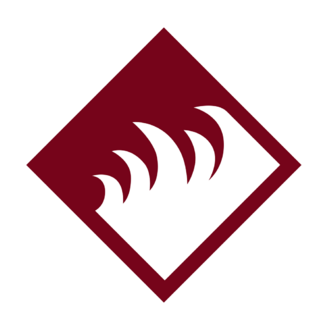 Obtenebration, Necromancy, Shadow-boxing, Abyssal Mastery, Tenebrae Imperium, Mortis, the Dark Arts, Black Magic, Entropy
Clan affinity:
---
Type:Mental
---
Masquerade threat:Medium to High
---
Resonance:"Empty"
Overview
Oblivion is a power rarely used by those outside of the Hecata and Lasombra. The power itself extends into two different styles, one focusing on the more ceremonial and necromancy side as seen with the Hecata and the other reaching into the darkness to utilize shadows as seen with the Lasombra. The power itself originates from a plane of death and nothingness, letting its users reach into it and touch something more supernatural than not.[1]
Similar to Blood Sorcery, the possession of Oblivion gives access to Oblivion Ceremonies. Ceremonies all require pre-requisite powers from the Oblivion branch which alters it from Blood Sorcery. Still, ghouls of Necromancers or Thin-bloods gaining temporary access through Resonance do not have access to Ceremonies and only to Oblivion powers. At creation a character may take 1 Oblivion Ceremony should they have at least one dot of Oblivion and the pre-requisite power. Characters can later obtain more Ceremonies at the cost of experience and time. Ceremonies generally take at least the square rating in weeks to learn as well as a teacher who already knows the Ceremony. [2]
Oblivion projects a two-dimensional shadow against the three-dimensional world in which we live, making most attacks against them futile as bullets ricochet off the surface rather than the shadow itself. These projections and spirits take damage from bright, direct lights and may be damaged by blessed weapons depending on various factors. A well-lit room is a danger to any shadow wielder looking to rely solely on the Discipline as rooms without shadows are limiting. When Oblivion is used, if a 1 or a 10 is a result of the Rouse Check the user takes one stain in addition to any Hunger gained, and in cases where their Blood Potency allows for a reroll, they can pick either of the two results. [1]
For the Lasombra Oblivion is a power wielded in a way to allow them to manipulate the darkness, controlling the shadows at their will either as a weapon or a tool. It has its uses as a method to attack a target with tendrils as seen with Arms of Ahriman, as well as to bolster their intimidation techniques as they emerge from the shadows with Shadow Cloak. The uses even extend into changing their form with Tenebrous Avatar or stepping out from where they were not once standing with Shadow Step.[3] As for the Hecata, the power takes a different path towards the undead and Necromancy. With the ability to locate and speak to the dead as seen with Binding Fetter and Oblivion Sight, or by manipulating and controlling the energies of death itself as displayed with Aura of Decay. Through these uses, the Hecata may set a spirit to attack their targets or rot everything around them in a show of power or simply to horrify meddling mortals. [4]
List of available powers
Level 1
Name
Effect
Cost
Prerequisite
Amalgam
Duration
Dice pool
Opposing pool
Additional Notes
Source
Ashes to Ashes
Destroy a corpse by dissolving it.
One Rouse Check
None
No
Variable
Stamina +

Oblivion

Stamina +

Medicine/Fortitude

If the body is not animated it will dissolve throughout three turns with no test needed.
/
Binding Fetter
Allow users to be able to identify a fetter by use of their senses.
Free
None
No
One scene
N/A
N/A
During its use the user receives a -2 penalty to all Awareness, Wits, and Resolve rolls.
/
Oblivion Sight
See in darkness clearly and see ghosts present.
Free
None
No
One scene
N/A
N/A
This does not give the ability to make physical contact with ghosts.
/
Shadow Cloak
+2 bonus to stealth rolls and intimidation against mortals.
Free
None
No
Passive
N/A
N/A
N/A
/
Level 2
Name
Effect
Cost
Prerequisite
Amalgam
Duration
Dice pool
Opposing pool
Additional Notes
Source
Arms of Ahriman
Conjures shadow appendages that the user can control but the user is unable to do anything else.
One Rouse Check
None
Potence ●●
One scene or until ended or destroyed
Wits +

Oblivion

N/A
The shadow can be extended up to twice the user's Oblivion rating in yards/meters.
/
Fatal Precognition
Vision of a non-vampires death.
One Rouse Check
None
Auspex ●●
Until fulfilled, avoided or the story ends
Resolve +

Oblivion

N/A
The vampire must be able to see or hear the target during the power's use.
/
Shadow Cast
Conjure shadows from the user's body.
One Rouse Check
None
No
One scene
N/A
N/A
The shadow can be extended up to twice the user's Oblivion rating in yards/meters. Those standing in the shadow take more Willpower damage from social conflict
/
Where the Shroud Thins
Determine the density of the Shroud in their area.
One Rouse Check
None
No
One scene
Wits +

Oblivion

N/A
The book lists a chart stating the possible different densities and causes, as well as their effects.
/
Level 3
Name
Effect
Cost
Prerequisite
Amalgam
Duration
Dice pool
Opposing pool
Additional Notes
Source
Aura of Decay
Harnessing their connection to Oblivion can make plants wilt, animals and humans sick, and food spoil.
One Rouse Check
None
No
One scene
Stamina +

Oblivion

Stamina +

Medicine/Fortitude

Repeated use of this power within the same scene does not affect Mortals already damaged by it.
/
Passion Feast
Allows a vampire to slake Hunger on the passion of wraiths.
Free
None
Fortitude ●●
Passive
Resolve +

Oblivion

Resolve +

Composure

Feeding from wraiths may merit a Stain at the Storytellers discretion.
/
Shadow Perspective
Projects their senses into a shadow within line of sight.
One Rouse Check
None
No
Up to one scene
N/A
N/A
The use of this power is undetectable in the shadow other than by supernatural means such as Sense the Unseen.
/
Touch of Oblivion
Wither's a body part on touch.
One Rouse Check
None
No
One turn
N/A
N/A
If the victim is attempting to avoid the vampire it may require a contested Strength + Brawl roll.
/
Level 4
Name
Effect
Cost
Prerequisite
Amalgam
Duration
Dice pool
Opposing pool
Additional Notes
Source
Necrotic Plague
Manifest illness in victims.
One Rouse Check, Two Stains
None
No
One turn to activate, variable length of the condition
Intelligence +

Oblivion

Stamina +

Medicine/Fortitude

This illness cannot be treated in a medical setting as it's supernaturally inflicted, instead only healed by drinking vitae.
/
Stygian Shroud
Darkness spews out of a nearby shadow and covers the area.
One Rouse Check
None
No
One scene
N/A
N/A
The shadow can be extended up to twice the user's Oblivion rating in yards/meters.
/
Umbrous Clutch
Using the victim's shadow they create a portal, dropping them into the user's arms.
One Rouse Check, One Stain
None
No
Instant
Wits +

Oblivion

Dexterity +

Wits

An unprepared mortal will be terrified while a vampire must test for fury or fear Frenzy test at a Difficulty 4.
/
Level 5
Name
Effect
Cost
Prerequisite
Amalgam
Duration
Dice pool
Opposing pool
Additional Notes
Source
Shadow Step
The user can step into one shadow and appear in another within their sight.
One Rouse Check
None
No
One turn
N/A
N/A
A willing person may be taken through the Shadow Step but should the user stain, so does the passenger.
/
Skuld Fulfilled
Reintroduce illnesses someone has recovered from.
Two Rouse Checks
None
No
Variable, depending on if the condition is treatable
Stamina +

Oblivion

Stamina +

Medicine/Fortitude

If the victim is a ghoul their immunity to aging is removed and eliminates any vitae in their system.
/
Tenebrous Avatar
Changes their body into a shadow able to move over any surface or through small spaces.
Two Rouse Checks
None
No
One scene or until ended
N/A
N/A
The user takes no damage except sunlight and fire while in this form.
/
Withering Spirit
Erode a victim's spirit till they are a husk.
Two Rouse Checks, Stains
None
No
One turn
Resolve +

Oblivion

Resolve +

Occult/Fortitude

If the target is Impaired, they will not return as a wraith.
/
Example usage in products
Example usage in actual plays
Gallery
References